《中国与全球南方》是海国图智研究院推出的全新中英双语刊物,整合了原有的《东南亚观察》、《拉丁美洲观察》,和《南亚观察》三本刊物内容,并增加了非洲观察的板块,希望为对中国外交和发展问题感兴趣的读者朋友,整合更全面多元的视角。
China and the Global South is a monthly booklet issued by Intellisia Institute, an independent social think tank in Guangzhou, China. The publication has a readership of policy makers, academics, students, and the public who are interested in global affairs. It is published in both Chinese and English, reaching audience around the world and covering topics related to developing countries and global governance.

第3期主题为疫情下的中国与全球南方互动,内容涵盖新冠疫情、气候变化、能源安全、基础设施和全球产业链,具体包括:智利如何成为拉丁美洲最具可持续性的国家;一带一路如何推动非洲气候适应性基础设施和发展;全球变暖背景下的中国与澜湄合作;美国和巴西的电力市场化改革的逻辑措施与困境对比;非洲移动支付的发展现状;发展中国家在全球产业链中的内部竞争。

查看完整刊物

Full Content

本期推荐

Highlights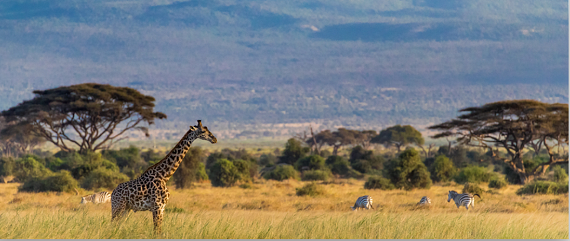 一带一路如何推动非洲气候适应性基础设施的发展?
Green BRI's Next Step Forward: How can the BRI Support
非洲由于适应能力低,生态气候条件和社会经济条件特殊,非常容易受气候变化的影响。优质生活推动社会日常运行,而基础设施则是优质生活的基础,但非洲依然面临基础设施财政赤字问题,甚至在极端天气情况下,面临基础设施超负荷或损坏的风险。不过,气候适应性基础设施建设在发展行业仍然是一个较新的概念。虽然现有的研究表明,自2007年以来,气候适应性基础设施的概念已经得到广泛认同,但直到2015年,有关实际建设并增强基础设施气候变化适应能力的框架和指南才得以小范围实施。2018年才发布为气候适应性基础设施融资的各项报告。本文研究气候适应性基础设施,并讨论其在一带一路背景下的发展前景。

Africa is extremely vulnerable to climate change due to its low adaptive capacity and particular eco-climatic and socio-economic conditions. While infrastructure is the foundation of quality of life that enables society to function daily, Africa faces an infrastructure deficit and risks of overwhelming or damaging infrastructure under extreme climate scenarios. However, climate-resilient infrastructure development is still a relatively new concept in the development industry. Although existing research indicate that the concept of climate-resilient infrastructure has been widely recognized since 2007, frameworks and guidelines on how to practically build and enhance infrastructure resilience to climate change was only realized since 2015 with a limited scope. Reports on mobilizing finance for climate-resilient infrastructure has only been released since 2018. This paper explores what climate-resilient infrastrue is and discusses its prospect in the context of BRI.




全球变暖背景下的中国与澜湄合作
China's Role in Fight against Global Warming in the Lancang-Mekong Region
澜沧江-湄公河流域居住着7187万人口,并以从事农业、渔业为主。然而,全球变暖给湄公河流域带来了包括水资源短缺、粮食安全、及海平面上升在内的各种问题,给当地经济发展和社会稳定带来严重威胁。同时,中国等上游国家修建的水电站虽然有利于改善能源结构,但是也给下游国家带来了包括水量调节等国家安全方面的担忧。对此,湄公河国家一方面希望将湄公河问题纳入东盟框架中考虑,但另一方面也积极与中国合作以应对这一共同危机。近年来,随着湄公河下游五国政局相对明朗,中国积极推进澜湄合作机制化,并通过与下游国家共享水文信息,发生旱情时相应调节水电流量,并在粮食生产技术、水资源问题、太阳能等替代性新能源等方式,与下游国家共同应对全球变暖。
The Lancang-Mekong River Basin is home to 71.87 million people, who are mainly engaged in agriculture and fishery industries. However, global warming has brought various problems to the Mekong River basin, including water shortages, food security, rising sea levels, posing serious threats to local economic development and social stability. At the same time, although the hydropower stations built by upstream countries can help decrease carbon emissions in the energy structure, they have also brought about national security concerns to downstream countries, especially regarding dam water management upstream. In this regard, on the one hand, the Mekong countries hope to incorporate the Mekong issue into the ASEAN framework, but on the other hand they are also actively cooperating with China to deal with this common crisis. In recent years, as the political situation of the five countries on the lower Mekong River relatively stabilized, China has actively promoted the institutionalization of Lancang-Mekong cooperation by sharing hydrological information with the downstream countries, and adjusting the amount of water and electricity accordingly in the event of a drought. China and the Mekong countries are also working together in coping against global warming by exploring other alternative new energy options, and improving food production and water resource technologies.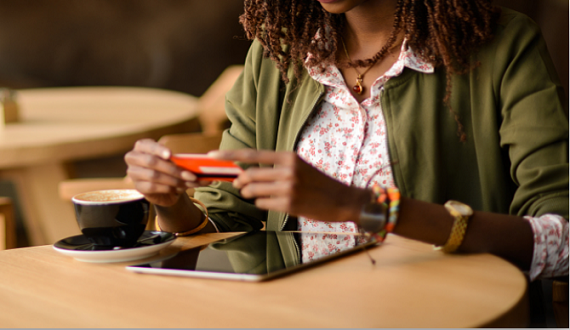 非洲移动支付——产业现状,及其社会发展作用
Mobile Payment in Africa: the Industry, and its Social Impacts
新冠疫情席卷的当下,为了减少人与人之间的接触,非洲各国政府相继扶持移动支付的发展。肯尼亚最大的电信商Safaricom与本国央行合作,宣布取消所有额度低于10美金的个人交易手续费;加纳央行则宣布取消所有低于18美金交易的手续费,并将移动钱包开放给所有注册了手机的公民。 1同时,埃森哲在报告中也表示,新冠疫情对支付方式产生的变化中,其中一项便是加速电子钱包的发展。2 一系列支持移动支付发展的新政策看似是非洲各国抓住发展新赛道的关键机会,然而,非洲的移动支付市场早已进入世界领先的发展阶段,用户增长量仅在亚洲之后,是全球拥有最多移动账户的大陆。
When the pandemic hit African countries, to reduce contacts between people, African governments increased support of mobile payment. Kenya's largest telecommunications company, Safaricom, has cooperated with Kenya's central bank and announced the cancellation of all personal transaction fees below US$10. Meanwhile, the Central Bank of Ghana announced the cancellation of all transaction fees below US$18 and allowed all citizens with registered mobile phone to open their digital wallet accounts. At the same time, Accenture also stated in the report that one of the changes that the pandemic brings is the accelerated development of digital wallets. It may seem like African countries are seizing opportunities in a new industry through a series of policies to support the development of mobile payment. However, Africa is already leading mobile payment development, and its user growth is only behind Asia, with the most mobile accounts around the world.     

 海国图智研究院专注于国际问题研究,并主要聚焦中美关系、中国外交、风险预测、新科技与国际关系等议题,长期通过数目与报告的出版、学术与社会活动的组织、研究项目的承接和开展等形式为公众提供知识资源。
       目前海国图智研究院持续产出《美国政治追踪》、《人工智能资讯周报》(中英双语)、《全球健康医疗动态汇编》(中英双语),和《中国与全球南方》(中英双语)等电子出版物,欢迎各位读者持续关注并提出宝贵建议!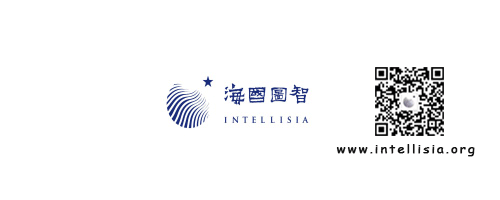 Copyright © 2008-2019 Focussend all right reserved.
不想再收到类似的邮件?你可以点击 退订邮件