Published: 5:00am, 5 Sep, 2020
– With Beijing and Canberra engaged in a flurry of inquiries, bans, scrutiny of deals and detentions, questions of when ties will hit rock bottom loom large
– A Chinese tabloid resurrected late Singapore leader Lee Kuan Yew's warning that Australia risked becoming 'the poor white trash of Asia'
There are more twists to the tale of deteriorating Australia-China ties than one could have imagined. This week alone, Beijing announced its second inquiry into Australian wine imports, suspended barley imports from the country's largest grain exporter and confirmed the detention of a prominent Australian journalist.Then, the Global Times tabloid published by Communist Party mouthpiece People's Daily decided to channel late Singapore leader Lee Kuan Yew. It echoed comments Lee made in 1980 where he said Australia, then battling inflation and unemployment, needed to open its economy. But the Global Times quoted his words to warn Australia that it risked becoming the "poor white trash of Asia" if it decoupled from its largest trading partner.Canberra meanwhile has stepped up scrutiny of Beijing's actions in Australia, proposing legislation that could see numerous agreements between China and state and local authorities torn up, as well as an inquiry into Communist Party influence at universities. As tensions escalate across a growing list of areas, the question of when things will hit rock bottom looms large.
1. How did we get here?
After enduring various rocky patches in recent years, Sino-Australian relations have been in a near-continuous downward spiral since April when Canberra called for an independent international inquiry into the origins of the coronavirus pandemic. The proposal infuriated Beijing, which soon afterwards slapped a series of restrictions on Australian exports of barley and beef for alleged violations of anti-dumping and labelling rules.Since last month, China's Commerce Ministry has set its sights on Australian wine imports, a market worth some A$1.3 billion (US$948 million) annually. On Monday, the ministry confirmed a probe into alleged subsidies for bottled wine, on top of an earlier anti-dumping investigation. Australian officials have blasted the moves as being baseless or based on minor and highly technical irregularities.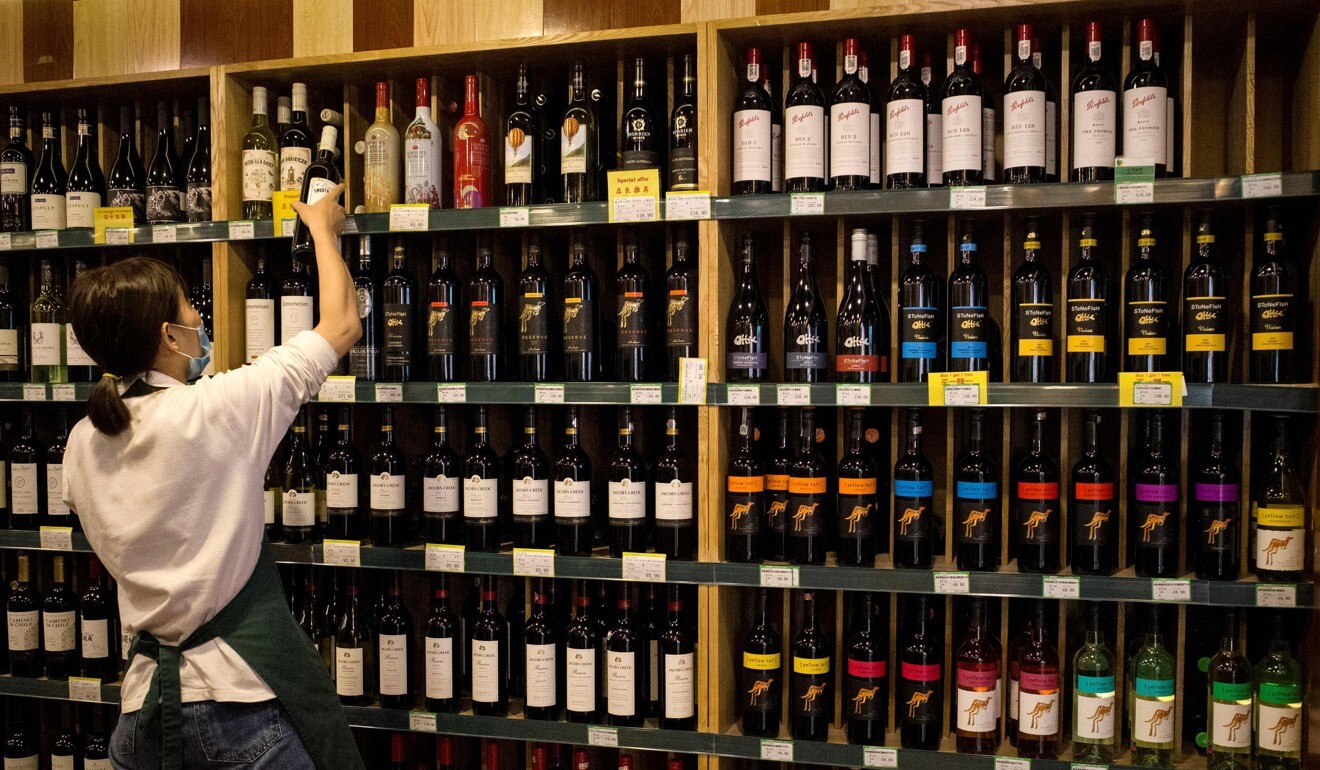 In Australia, Beijing's actions have been widely seen as intimidation and bullying – a suspicion fuelled by a prior warning by Chinese ambassador Cheng Jingye that "ordinary people" could boycott Australian products in anger over the inquiry.
Beijing has denied engaging in economic retaliation, insisting its measures relate to routine enforcement of trade rules, but it has also repeatedly made plain its displeasure with Canberra. In a rare appearance at the National Press Club in Canberra last month, Wang Xining, China's No 2 diplomat in the country, accused Australia of singling out China, likening its inquiry proposal to the betrayal of Julius Caesar by his friend Brutus.
"Australia has become accustomed to higher pain levels," said Graeme Dobell, journalist fellow at the Australian Strategic Policy Institute. "The diplomatic cost – benefit equation has shifted. An angry China – what's new? And so Canberra takes aim at Beijing as it calls for the equivalent of international weapons inspectors to investigate disease outbreaks."Coronavirus UpdateGet updates direct to your inboxBy registering, you agree to our T&C and Privacy PolicyTies have been further strained by disputes about Beijing's tightening control over Hong Kong, its expansive claims in the South China Sea, and a series of moves by Canberra to clamp down on alleged Chinese interference in the country.Prime Minister Scott Morrison last week announced laws that would allow the federal government to cancel agreements between foreign countries and state governments, local councils and publicly funded universities if they were deemed to undercut Canberra's foreign policy – a move widely understood to be aimed at Beijing. On Sunday, the government flagged plans to hold a parliamentary inquiry into long-standing claims of Communist Party influence within the university sector.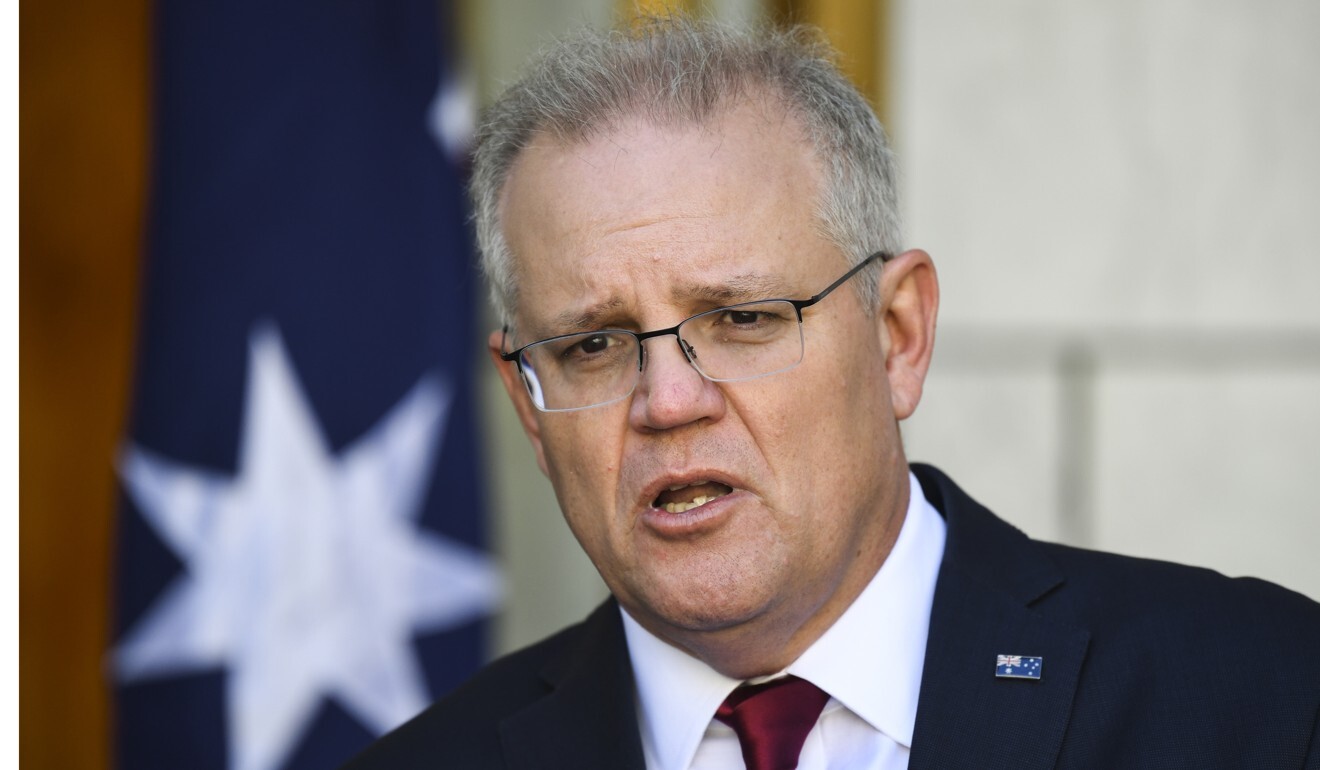 Canberra also last month blocked Japanese company Kirin's planned sale of its Australian beverage unit to China Mengniu Dairy, citing non-specified risks to the "national interest".
On Monday, a commentary in the Global Times warned Australia against following the United States down a "lose-lose path toward decoupling", invoking the late Singaporean prime minister's caution about Australia.Also on Monday, Australian officials revealed that Cheng Lei, an Australian journalist with Chinese state-run CGTN, was in Chinese custody after being detained for unknown reasons in mid-August.
Huawei pulled its sponsorship of the National Rugby League's Canberra Raiders on the same day, pointing to straitened financial circumstances following Canberra's decision to ban the company from involvement in the 5G network.
Before the eruption of the latest tensions, Sino-Australian relations had been tested in recent years by Canberra's passage of sweeping anti-foreign interference laws in 2017 and its Huawei ban the following year.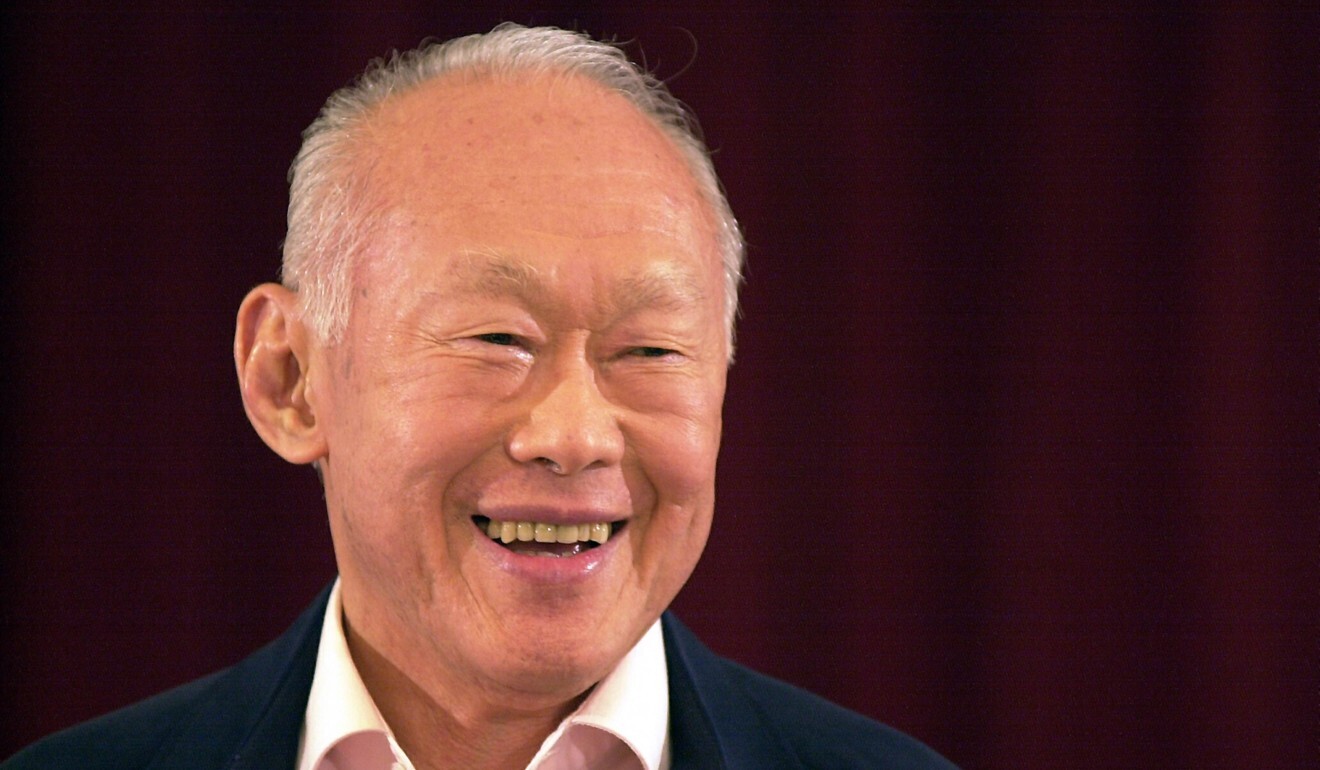 2. What's with the Lee Kuan Yew comment and how have Australians reacted?
Australian media outlets, which often report on Chinese state media's barbs toward the country, described the Global Times op-ed as "scathing", "provocative", "a furious jab" and typical of the "froth and bubble" that is the tabloid's stock and trade. Sky News host Paul Murray lambasted the "hate piece" and sarcastically complimented an illustration of a panda and kangaroo accompanying another article that warned Australia could face "far-reaching consequences it cannot bear".
"I did like the cartoon, though, because while the panda is soft and cuddly, it's the kangaroo who's really got the balls," he said.While the Global Times' "white trash" broadside was roundly scorned, Lee Kuan Yew's original warning counter-intuitively occupies a position of respect in Australia's political psyche today. The founding prime minister of Singapore is believed to have made the remark during a visit to Australia in 1980, during a period of high unemployment and inflation, as a warning about the consequences of not opening up the economy. At the time of Lee's death in 2015, then Australian prime minister Tony Abbott praised the statesman's vision for encouraging the country at a "critical time in our history to be better than we might have been".
LKY always used 'white trash' as a weapon or goad. Graeme Dobell, Australian Strategic Policy Institute
Bob Hawke, who spearheaded liberal economic reforms as prime minister during the 1980s, wrote after Lee's death that his "harsh but fair comment helped galvanise my determination to undertake the reforms that would save us from that fate and set us on a better path".
Dobell, a veteran journalist, wrote that Lee had begun using the phrase in private around journalists as far back as the early 1970s.
"LKY always used 'white trash' as a weapon or goad, telling Australia not to miss what shapes as the great success story of the 21st century – Asia's triumph," said Dobell.
"In the 1970s and 1980s it was the end of Oz trade protectionism and ever-closer engagement with Asia. By the 1990s, it was a fate that modern Australia dodged. So China is adopting a phrase that once had some potency but now sounds like abuse rather than any form of policy advice or friendly warning."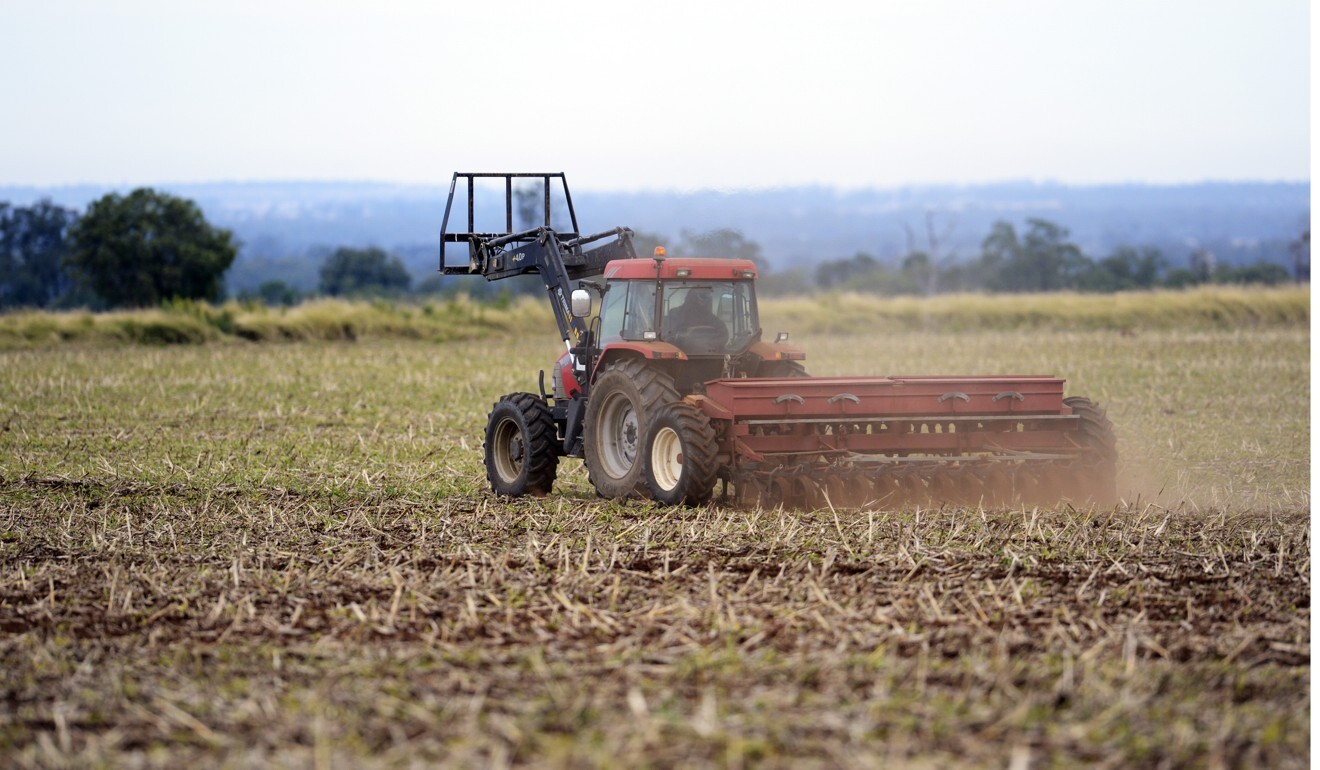 3. What do rocky ties mean for two countries struggling with the economic impact of the pandemic?
The escalating tensions, particularly on trade, come at an especially difficult time for Australia's economy, which on Wednesday officially entered its deepest recession since the Great Depression of the 1930s. GDP plunged 7 per cent in the second quarter because of Covid-19 and virus control measures, far exceeding the previous worst quarterly fall of 2 per cent in 1974.
But while diplomatic relations have spiralled and individual export sectors have taken a hit, so far overall trade between the countries remains strong. Australian exports to China in fact hit a record A$14.6 billion (US$10 billion) in the year to June, largely driven by the rebounding Chinese economy's demand for iron ore and coal. In a sign the trade tensions could be starting to bite, however, overall exports fell 4 per cent in July, according to government data released on Thursday.
Although China has a much larger economy and has so far technically avoided recession, recording over 3 per cent growth in the second quarter, it is not immune from pain in the area of trade. China is particularly dependent on Australia for commodities, securing nearly two-thirds of its iron ore from the country, according to UBS data.
"There is a question to what extent China is willing to hurt itself economically just to punish Australia for its intransigence," said Nathan Attrill, a researcher at ASPI. "Can Beijing find alternative markets to import from with a similar level of price and quality? Is replacing barley from Australia with barley from the US a sensible strategy move or just making Beijing more vulnerable to anti-free trade sentiments in that market?"
James Laurenceson, director of the Australia-China Relations Institute, noted that Beijing "could be inflicting far more damage than it currently is".
"Even the current actions China is taking against Australia are being beamed around the world, inflicting enormous damage on China's reputation as a reliable trading partner," Laurenceson said. "Still, the fact that China is still showing signs of having a clear-eyed view of its own interests raises the possibility that the deep economic complementarities between the two countries will once again start to reassert themselves."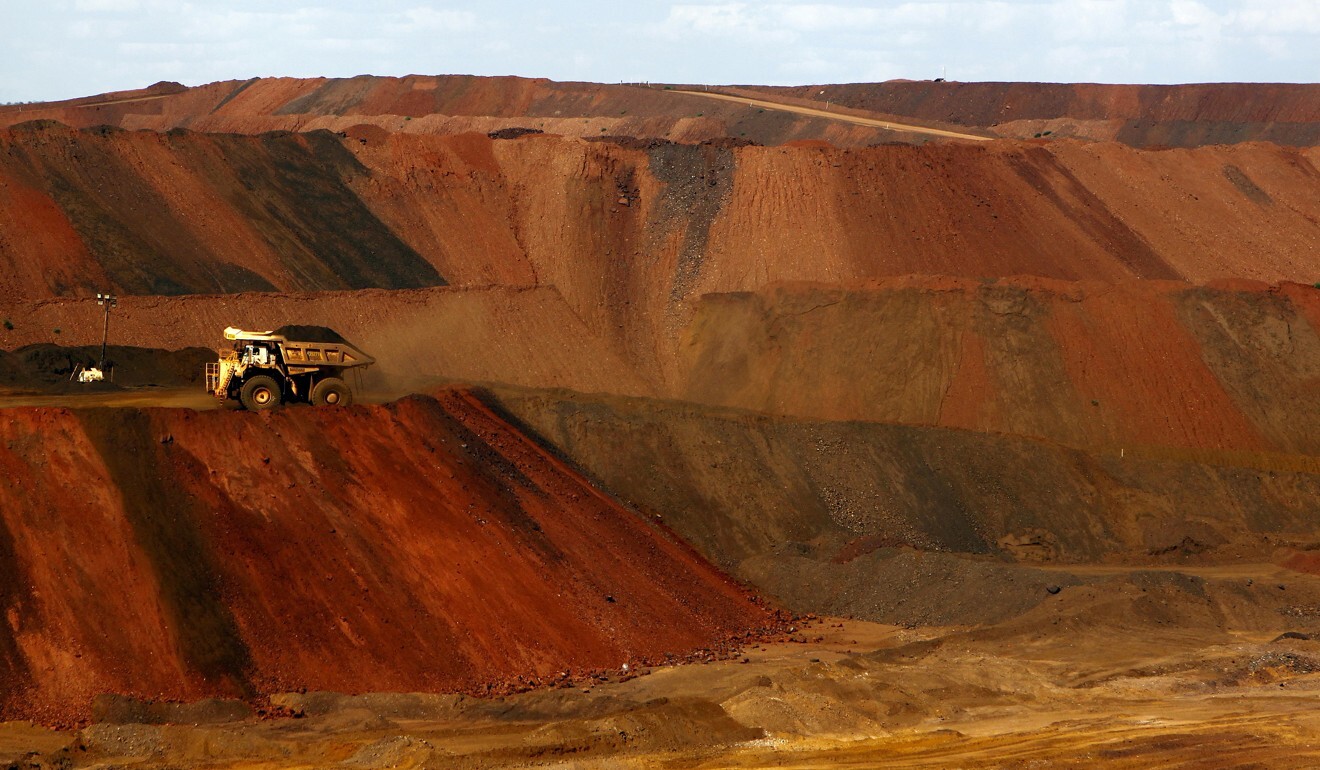 4. What's next? Could Australia and China be headed for a large-scale decoupling, or rivalry like the great power competition between Washington and Beijing?
Although Canberra is a close US ally and has supported Washington in some of its stances challenging China – such as declaring Beijing's claims in the South China Sea illegal – it has also emphasised an independent foreign policy and distanced itself from the most hawkish rhetoric of US President Donald Trump and Secretary of State Mike Pompeo.
During a visit to Washington in July, Foreign Minister Marise Payne made a point of insisting that Australia made its "own decisions", even as she highlighted the scope of cooperation and "shared values" between Australia and the US. Canberra has for example declined to join US navy patrols within 12 nautical miles of features in the South China Sea claimed by Beijing.
I am an eternal optimist and I don't think things can get worse. Former diplomat Jocelyn Chey
Notably, Australia is far more dependent than the US on China for trade. In recent years, Australia has sent one-third or more of its exports to China – rising to nearly half in the month of June this year. By contrast, the US sent just over 7 per cent of its exports to China in 2018.
"Canberra has yet to take the sort of trade war actions that Beijing has so far," said Attrill, the ASPI researcher. "Although one can sense a mood for greater domestic industry support under the guise of securing supply chains in light of the economic fallout from Covid-19."
Laurenceson said there was little prospect of Australia heading down a "US-style decoupling path from China with a tit-for-tat policy escalation".
"Prime Minister Morrison has made repeatedly clear that he sees China's economic growth and trade as being in Australia's interests," he said. "The more likely course of action is that the Morrison government will continue to muddle through as best it can, treating each new trade restriction measure from China on a case-by-case basis."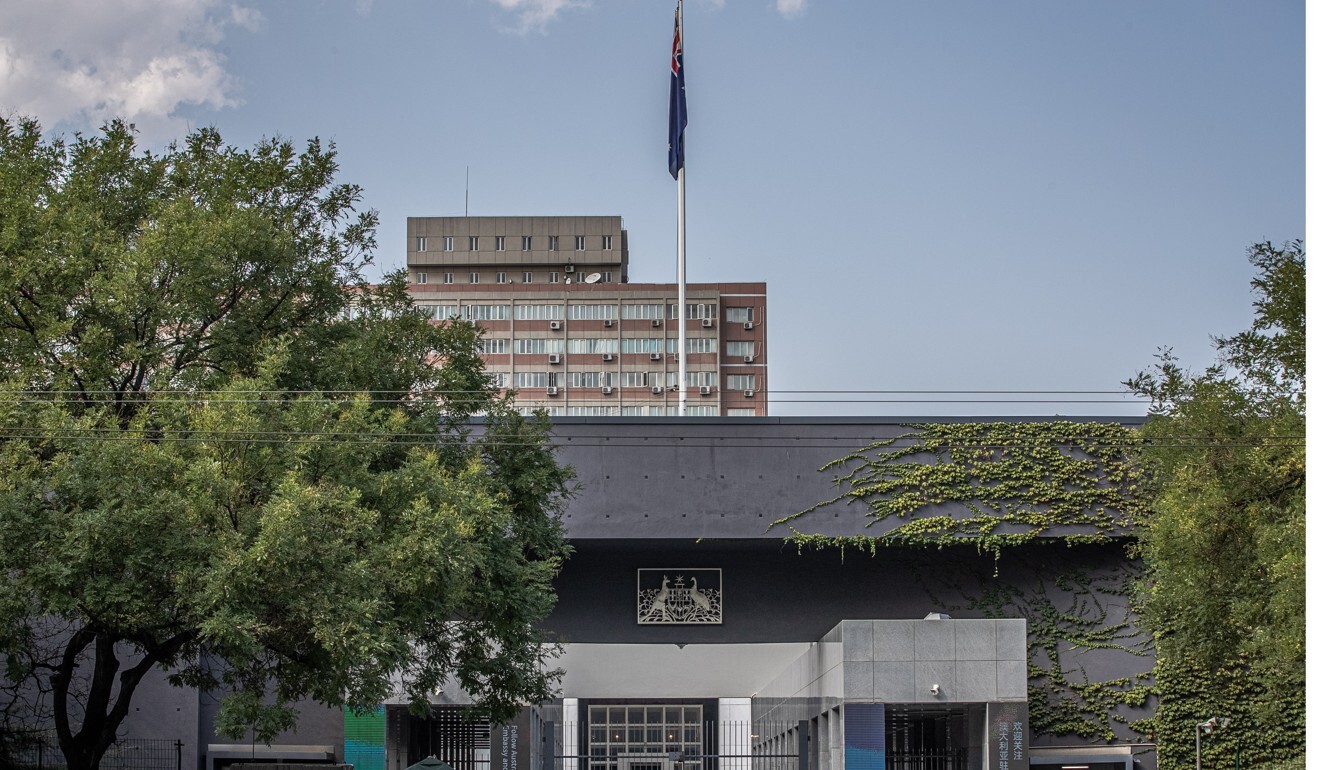 Even so, analysts do not see much hope for any immediate thaw.
"The public stoush these days merely reveals how bad things are behind the diplomatic screen," said Dobell. "The Chinese leadership doesn't bother talking to Australia."
Jocelyn Chey, Australia's former consul-general in Hong Kong, predicted relations could not deteriorate any further.
"Where is the bottom?" Chey said. "I am an eternal optimist and I don't think things can get worse. Business leaders and primary producers have political clout and will influence government decisions. Still, I have fingers crossed all the time."
From our archive
This article appeared in the South China Morning Post print edition as: Is there any way to salvage unravelling Sino-Australian ties?
John Power joined the Post in 2018 after nearly a decade as a journalist in the Asia region. He is a reporter for Asia Desk and This Week in Asia, with a special focus on Korean affairs.