Groupe des parlements des îles du Pacifique – Assemblée de la Polynésie française (assemblee.pf)
In March 2013, the Group of Polynesian Parliamentarians (GPP) was created with the objective of carrying out the following actions:
– Participate in the promotion of Polynesian identity, culture and language;
– Contribute to a better knowledge of the functioning of the representative institutions and the strengthening and development of their means of action;
– Promote the role of women in Polynesian institutions;
– Discuss issues of common interest.
The Polynesian Parliaments Group comprised six member countries, including American Samoa, Cook Islands, Niue, Tonga, Tuvalu, and French Polynesia, as well as Wallis and Futuna and Easter Island, both observers of the GPP.
At the first conference, in 2013, the theme that had been discussed was the "role of parliaments", these eight countries had come together to discuss their experience, thus creating a real forum for interparliamentary discussion.
This year, the President of the Assembly of French Polynesia wished to no longer be limited to the area "Polynesia" and expand the membership of the group of parliamentarians to the member countries of the Polynesian Leaders Group (PLG) and the Forum of the Pacific Islands (FIP); Thus, no less than 16 countries met to discuss common issues and share their knowledge and experiences to create a "knowledge hub on the blue economy".
PARTICIPATING PARLIAMENTARIANS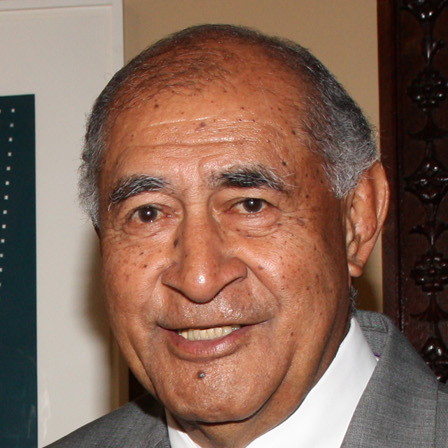 Speaker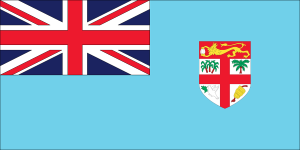 FIJI
1. Mr Ratu Epeli NAILATIKAU, Speaker of the Parliament of the Republic of Fiji
2. Mr Mitieli BULANAUCA, member of the opposition
3. Mr George VEGNATHAN, assistant minister for Sugar Industry
4. Mr Sefanaia TUDONU, executive advisor to Speaker
WEBSITE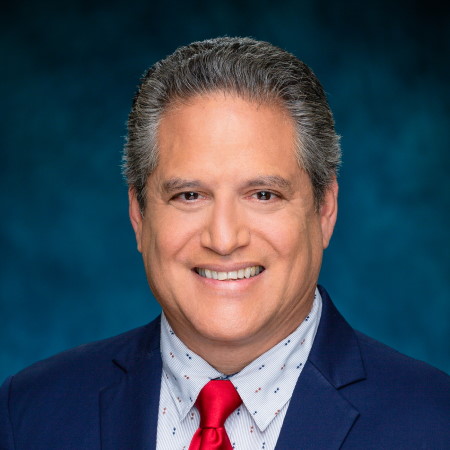 Senator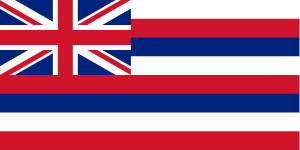 HAWAII
1. Mr Kalani ENGLISH, senator, leader of the Hawaii State Senate majority representing the President
WEBSITE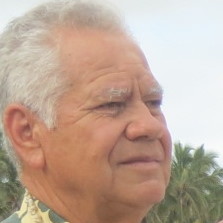 Speaker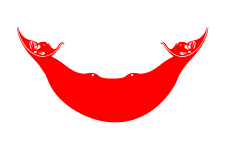 RAPA NUI
1. Mr Carlos Edmunds PAOA, Rapa Nui council of elders president
2. Mrs Anakena MANUTOMATOMA, president of the island's development commission
3. Mr Hetereki HUKE, member of the island's development commission
4. Mrs Consuelo LABRA, member of the island's development commission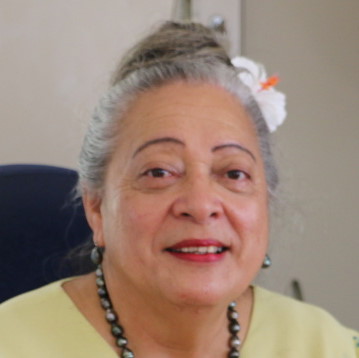 Speaker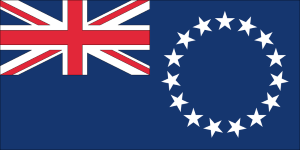 COOK ISLANDS
1. Mrs Niki RATTLE, Speaker of the Cook Islands Parliament
2. Mrs Tina Pupuke BROWN, leader of the opposition, accompanied by her husband
WEBSITE

Speaker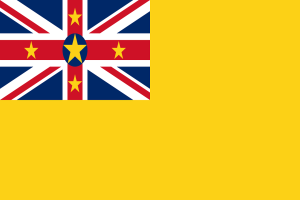 NIUE
1. Mr Togiavalu PIHIGIA, Speaker of the Niue Assembly, accompanied by his wife
2. Mr Tofua PULETAMA, member of the opposition
WEBSITE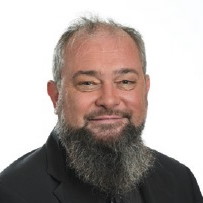 Speaker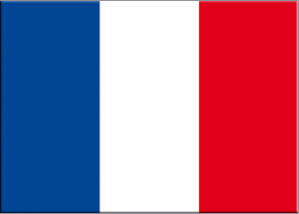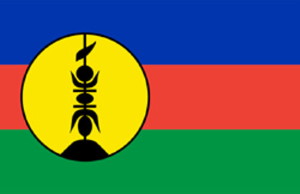 NEW CALEDONIA
1. Mr Jean CREUGNET, 1st Deputy Speaker
2. Mrs Laura VENDEGOU, deputy chairman, international relations committee
3. Mrs Emmanuelle KHAC, member, international relations committee
4. Mr Bernard CERNEAUX, technical adviser to the Secretary General
5. Mrs Lesley SAVEA, Speaker's office collaborator
WEBSITE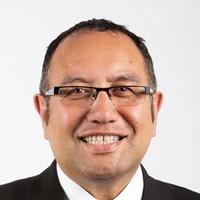 Deputy Speaker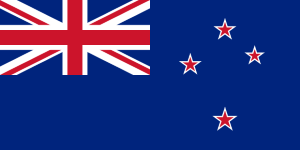 NEW ZEALAND
1. Mr Adrian RURAWHE, Deputy Speaker of the House of representatives of New Zealand representing the Speaker
WEBSITE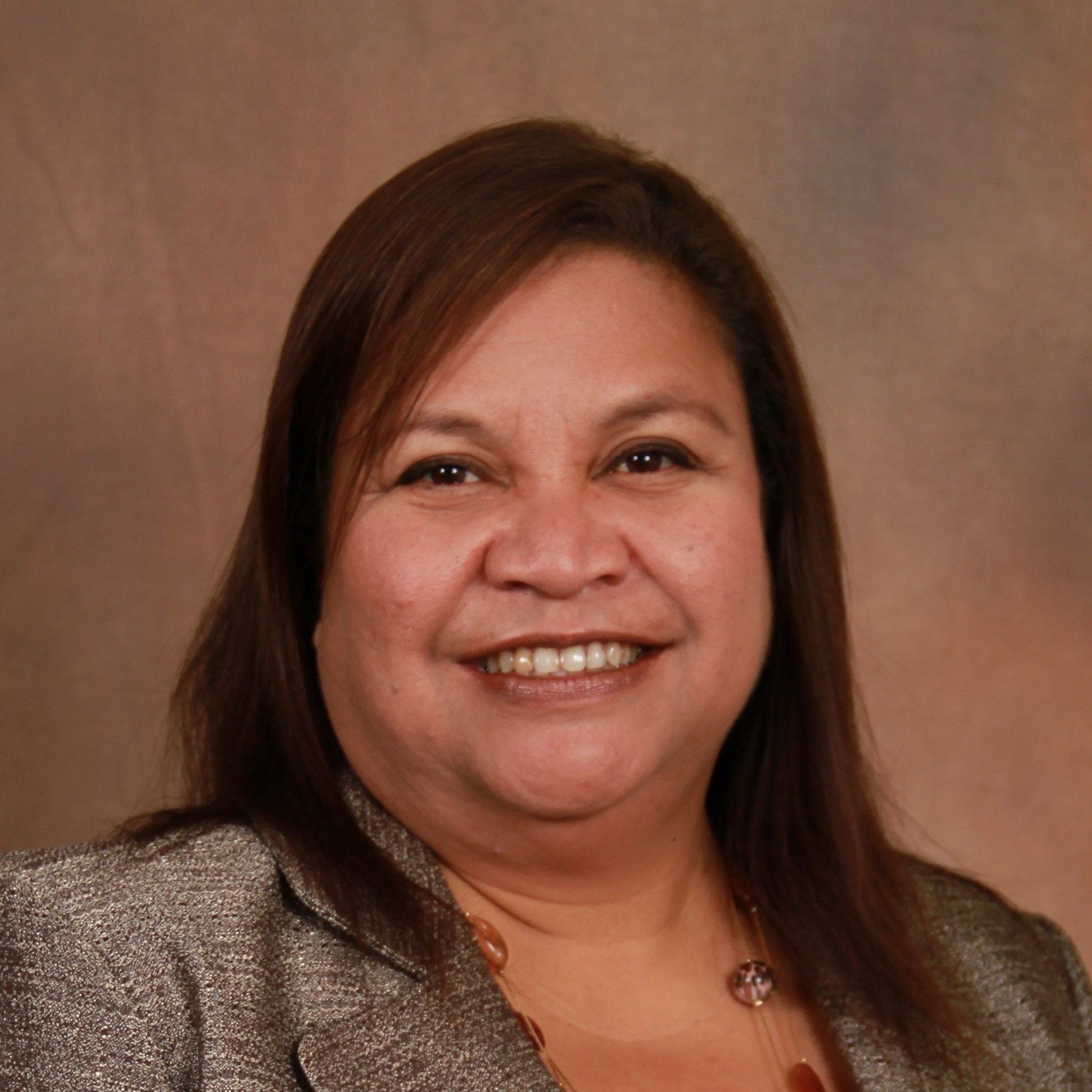 Speaker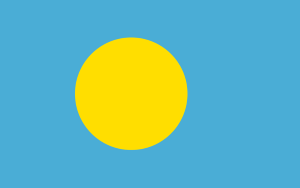 PALAU
1. Mrs Uduch Sengebau SENIOR, chairperson, senate committee on culture and tradition
representing the President of the Senate of Palau
2. Mr Philip REKLAI, chairman, senate committee on maritime and climate change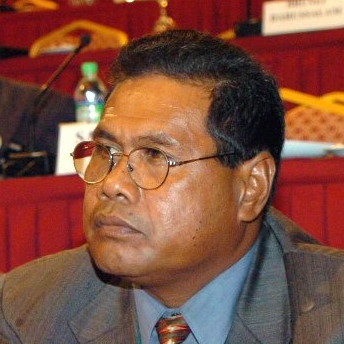 Speaker
3. Mr Sebastian MARINO, chairman, committe of maritime climate change, and protected areas representing the Speaker of the House of Delegates of Palau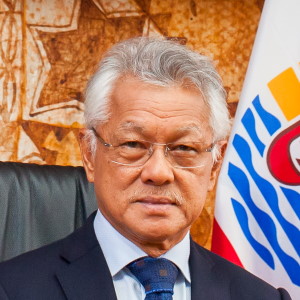 Speaker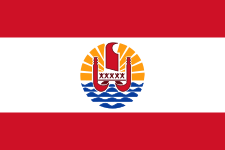 FRENCH POLYNESIA
1. Mr Gaston TONG SANG, Speaker of the Assembly of French Polynesia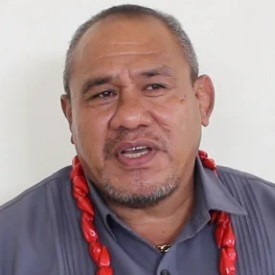 Deputy Speaker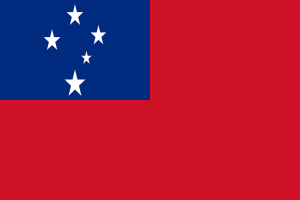 WESTERN SAMOA
1. Mr Nafoitoa Talaimanu KETI, Deputy Speaker of the Samoan legislative assembly representing the Speaker
2. Mr Sulamanaia Fetaiai Tauiliili TUIVASA, member of parliament
WEBSITE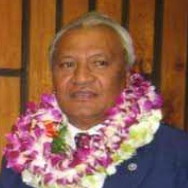 Speaker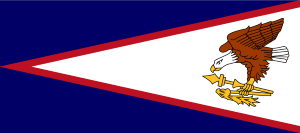 AMERICAN SAMOA
1. Mr Talavou Soloai ALI, Speaker of the American Samoa House of Representatives, accompanied by his wife
2. Mr Nathaniel SAVALI, legislative counsel
WEBSITE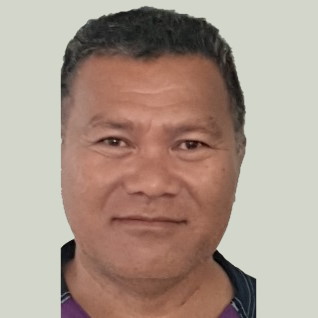 Speaker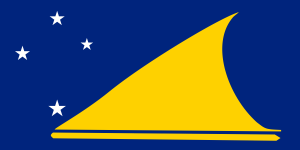 TOKELAU
1. Mr Sakaria SAKAIO, Speaker of the Parliament of Tokelau
2. Mr Faamanuia TAMOA, member
3. Mr Tanu FILO, Policy Adviser and Escort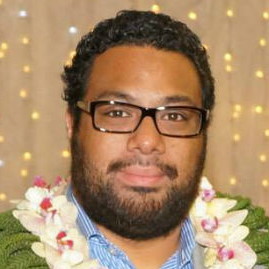 Speaker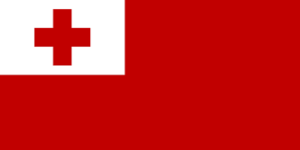 TONGA
1. Mr Lord Fatafehi FAKAFANUA, Speaker of the Legislative assembly of Tonga
2. Dr. Sione F. Vikilani, Deputy Clerk
WEBSITE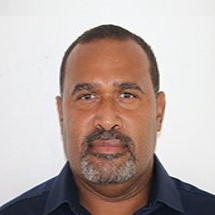 4th Deputy Speaker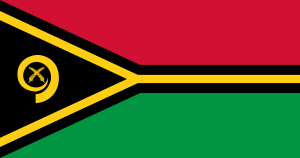 VANUATU
1. Mr Marcellino BARTHELEMY, 4th Deputy Speaker, representing the Speaker
2. Mr Gaétan RURU, responsible for interparliamentary relations
WEBSITE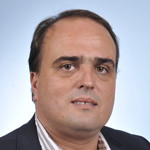 Speaker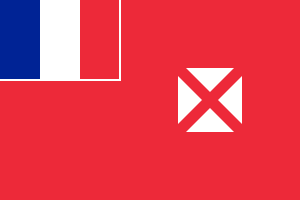 WALLIS-AND-FUTUNA
1. Mr David VERGÉ, Speaker of the territorial assembly of Wallis-and-Futuna
2. Mr Frédéric BAUDRY, member of the opposition
3. Mr Soane Paulo MAILAGI, member of parliament majority
EXPERTS SPEAKERS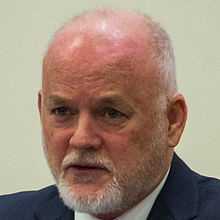 MR PETER THOMSON
Special envoy for the Ocean to the UN Secretary General
Peter Thomson is a Fijian diplomat who served as President of the General Assembly of the United Nations from September 2016 until September 2017. He was Fiji's Permanent Representative to the United Nations between 2010 and 2016. For the year 2014, he was elected President of the Executive Board of the United Nations Development Programme (UNDP), the United Nations Population Fund (UNFPA) and the United Nations Office of Project Services (UNOPS). He led the Fiji team of diplomats that in 2013 chaired the Group of 77 and China – the UN's largest negotiating group comprised of 133 developing countries. He was elected as President of the International Seabed Authority's Assembly in 2011 and as President of its Council in 2015. In October 2017, U.N. Secretary-General Antonio Guterres appointed Ambassador Thomson as the first UNSG's Special Envoy for the Ocean, in which role he is driving the implementation of SDG14, the UN Sustainable Development Agenda's goal to conserve and sustainably use the resources of the Ocean.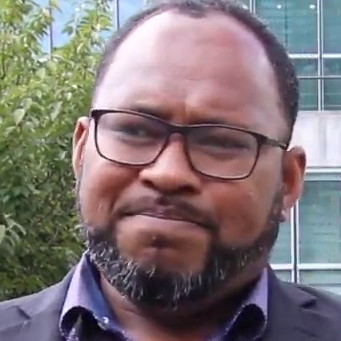 MR PENI B SUVEINAKAMA
Oceans Analyst and Manager, OPOC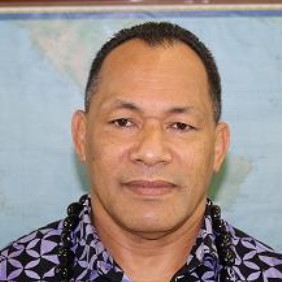 MR KOSI LATU
General Director, Pacific Regional Environment Program, SPREP
Mr. Kosi Latu, Director General of the Secretariat of the Pacific Regional Environment Programme leads the premier intergovernmental agency for the Pacific environment established by SPREP Treaty in 1993. SPREP has 26 members and is an accredited entity to the Adaptation Fund and Green Climate Fund with key priority areas in climate change resilience; island and ocean ecosystems; environmental monitoring and governance; and waste management and pollution control. Mr. Latu previously served as Deputy Director General.
Before joining SPREP Mr. Latu was the Manager of the UNOPS Financial Compliance Programme at the Pacific Islands Forum Secretariat. Mr. Latu also worked for the Commonwealth Secretariat for 11 years in the roles of Special Legal Adviser and Head of the Legal and Economic Division; and Deputy Director for the Legal and Constitutional Affairs Division. A graduate of Canterbury University, Mr. Latu's expertise is in international environmental law, law of the sea and financial compliance. (08 June 2018)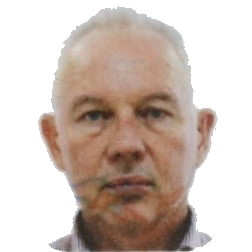 MR PETER WILLIAMS
Principal Fisheries Scientist, SPC
Peter has a Bachelor of Science in Marine Science and Zoology (Sydney University), a post-graduate diploma in Computer Science (Macquarie University) and an MBA in Technology Management (Deakin University). He joined the SPC Division of Fisheries, Aquaculture and Marine Ecosystems (FAME) in 1987 and was initially tasked with establishing the region's tuna fisheries databases, which have been fundamental for the tuna stock assessment work conducted by the FAME Oceanic Fisheries Programme (OFP) over the past three decades.
As Principal Fisheries Scientist, he leads a team of more than 20 people, primarily supporting Pacific Island member countries monitor and manage data collected from their fisheries, and also covering the responsibilities of the Science Data Manager for the Western and Central Pacific Fisheries Commission (WCPFC).
Beyond the responsibilities of managing the largest tuna fisheries database in the world, he has also been involved in a variety of tuna fisheries work during his time at SPC, including – the establishment of standardised data collection throughout the region's tuna fisheries,
– initiating projects to improve the monitoring of tuna fisheries in Indonesia, Philippines and Vietnam,
– conducting studies on by-catch,
– and more recently, direct involvement in the evolution of E-Reporting and E-Monitoring in the region's tuna fisheries.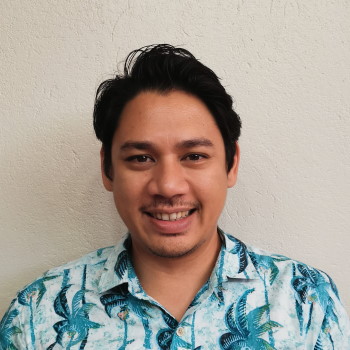 MR VATEA MOARII
Maritime Cluster (Maritime Private sector network), Administrator, French Polynesia ; Fisheries focal point
– March 2017 to today: Chief Financial Officer Ocean Products Tahiti + manager of several companies of the group
– April 2018 to present: Director at PF Maritime Cluster
– April 2015 to today: Administrator at UPPF
– April 2015 to April 2019: Administrator at SPC (employers' college, under the UPPF)
– November 2011 to March 2017: Deputy Director at I2F PF (subsidiary Socredo – Bred – Bank of Polynesia) – company specializing in financing tax exemption
– 2008 to 2011: Chargé d'affaires at FIPROMER (Bred subsidiary) – a company specializing in tax exemption financing in Paris
– 2008: Internship financing structured HSBC in Paris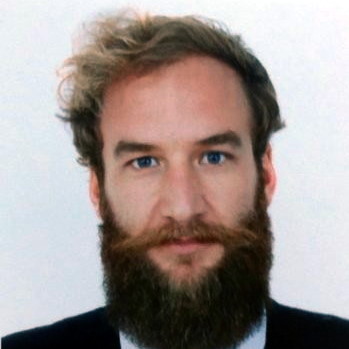 MR JEAN-RAPHAEL GIULIANI
Parliamentary Development , UNPD
Governance professional with expertise in political analysis, support to political transitions and dialogue processes, constitution building and parliamentary development, Jean-Raphaël Giuliani currently works at the UNDP Pacific Office in Fiji, where he leads the work on parliamentary strengthening, women political participation and support to political parties in 15 Pacific Island Countries. He has previously worked on institutional strengthening in countries undergoing political transitions (Tunisia, Lebanon, Yemen). He was also involved in political, institutional and democratic governance processes within the European Union's institutions (European External Action Service, European Parliament), the German federal institutions (German Bundestag, German Federal Ministry of Interior) as well as with non-governmental organizations (Yemen Parliament Watch).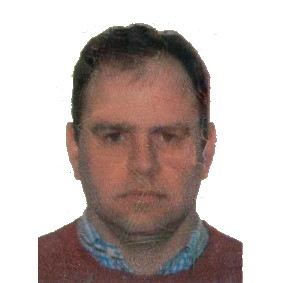 MR GEOFF DUBROW
Expert / Consultant in public financial management
Geoff is a public financial management (PFM) consultant with 20 years' experience in strengthening legislative scrutiny of audit reports and the national budget. Geoff specializes in providing training to public accounts committees, including effective questioning techniques and committee follow-up practices. Geoff also works with Supreme Audit Institutions to improve their capacity to work and communicate their reports more effectively to key stakeholders including the legislature. Geoff has facilitated workshops for legislators and audit staff on a variety of topics in more than 25 cities on 5 continents.
Geoff provides strategic advice to Canada's Caribbean Regional Program on its PFM-strengthening projects in the Caribbean. This includes a major PFM component related to the $20 million (CAD) Canada Caribbean Resilience Facility initiative to help Caribbean countries better prepare for and respond to natural disasters. Geoff holds a Master's Degree in Political Science with a Major in Environmental Studies from the University of Toronto as well as a Master's in Public Administration from Cornell University. He is fluent in English and French and also speaks Russian.