RADIO NZ – 6:13 am on 11 September 2020
A former Prime Minister of Tuvalu and climate change activist has fired shots at Australia and the United States over their inaction regarding climate change.
Enele Sopoaga, who is still an MP, addressed this week's Virtual Island Summit, and told delegates that climate change remained a real threat for those in the Pacific.
Sopoaga also made a personal plea to Australian Prime Minister Scott Morrison to move away from the use of fossil fuels.
He said despite countless declarations being signed, including at the last Pacific Islands Forum which he chaired and hosted, there was still minimal action being carried out.
"We have made our commitment to those declarations.
"There is no point in making declarations after declarations every annual summit we meet and yet we are dragging our feet on that and I continue to call on my friend, Prime Minister Morrison of Australia, do the right thing."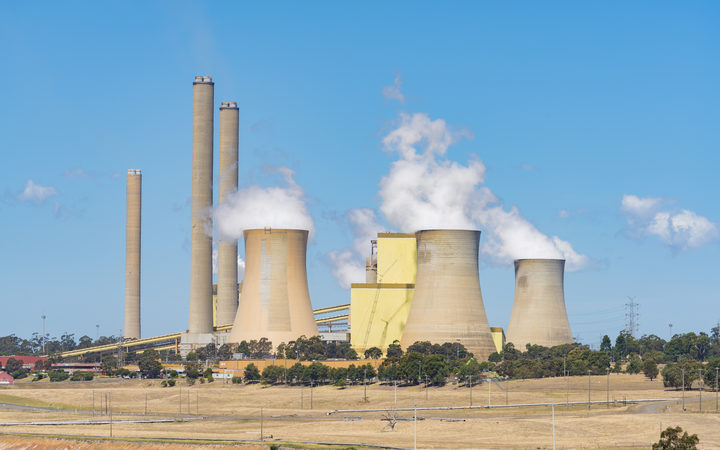 An undated file photo shows a coal-fired power station in Australia Photo: 123RF
Sopoaga said it was time for Australia to act and prioritise climate change measures.
"[The declarations] Need to be urgently implemented. For countries like Australia who are heavily dependent on coal. They are part of these declarations that need to be actioned so that by the time the next chance the Pacific Islands Leaders Forum comes, we look at our leaders and we say 'yes we have done our bit'."
It's not the first time Sopoaga has put the heat on Australia.
At last year's COP 25 climate meeting in Madrid, he also called on Australia to meet its commitments and then asked whether countries that refused to reduce fossil fuels were really part of the Pacific.
But Australia was not the only nation in Sopoaga's sights this week.
The climate champion said the United States should have launched proceedings to get out of the so-called Paris Agreement rather than just talk about leaving it.
Sopoaga said while he was disappointed the US was not willing to fulfil the 2016 agreement on climate action, it should remove itself as soon as possible.
He said it took five years to officially remove a government from the agreement and the US had not even started that process yet.
"There's no point in saying 'yes we are withdrawing' but still remaining in there to cause problems for global actions to reduce greenhouse emissions into the atmosphere. This is not morally right."
Sopoaga said in the meantime the US had been an obstacle among nations trying to work to achieve the Paris goals.
The Tuvaluan politician's determination to address climate change was echoed by comments by Fiji's Prime Minister at the same event.
Fiji PM, Frank Bainimarama speaks at a past climate change conference Photo: 2019 Anadolu Agency / AFP
Frank Bainimarama said climate change still needed urgent attention, even amid the Covid-19 pandemic.
He told delegates the pandemic had left islands even more isolated than usual with borders shut and economies and key industries left reeling.
Bainimarama said while the new crisis was unfortunate it was important to continue the battle against climate change.
He said urgency remained and cited a recent UK study.
"A shocking new report shows that a remarkable 28 trillion tonnes of ice melted from Earth's surface between 1994 and 2017. That's 3.6 million kilograms of ice for every single person on Earth.
"The rising seas that have followed are proving particularly devastating for island nations like ours."
Bainimarama said Fijians had already had to be relocated due to sea level rise and the situation only looked to be getting worse.