RADIO NZ -10:26 pm on 21 August 2020
Johnny Blades, RNZ Pacific Journalistjohnny.blades@rnz.co.nz
Vaccine diplomacy is heating up in the Pacific, and in the case of Papua New Guinea maybe a little too quickly.
Major partners in the region have been promising to ensure the Pacific nations get access to a Covid vaccine if and when it is available.
But a claim by a Chinese state-owned company which runs a major mine in PNG that it was trialling Covid-19 vaccines on its employees, as revealed by The Australian newspaper, caused a stir this week.
The company, Ramu NiCo, runs a major nickel mine near Madang in PNG's north, and is a subsidiary of the Metallurgical Corporation of China.
Despite border restrictions due to the pandemic, PNG's government recently granted exemption for dozens of Chinese to return to the country to resume work in major projects.
However Ramu NiCo's revelation that it had immunised a group of 48 Chinese employees in an apparent vaccination trial caught PNG's government by surprise.
In response, PNG, which is struggling to contain a surge in covid cases, has sought clarification from Beijing. It also blocked a charter flight of over 150 Chinese workers due back in the country.
PNG didn't approve of the trials, according to the Controller of the National Pandemic Response, David Manning.
With little information about the trials, other than the company's advice that the vaccine could cause false-positive test results in those who received it, Manning said the flight was cancelled in order to protect PNG citizens.
"The National Department of Health has not approved any vaccine trails in PNG. Any vaccines imported into PNG must be approved by (the department) and must go through vigorous vaccine trials, protocols and procedures and must be WHO pre-qualified," Manning said.
PNG's Health Minister Jelta Wong said the Health Department had sent a team to Madang to investigate what Ramu Nico has done, cautioning that there was still no proven vaccine for covid-19.
"It doesn't happen overnight. You have to go through many trials, clinical trials," he said.
"So I'm pretty sure we are not going to use this on our people in the near future, until we're a hundred percent sure that it's gone through the right process, the right protocols, and is done properly. Then we'll bring it into our country."
According to Wong late on Friday, details of the vaccine used on 48 employees of Ramu Nico on the 10th of August in China prior to them arriving in Port Moresby on the 13th August were still not known.
While the Chinese government trialled vaccines on staff of its companies working abroad, Australia's government was offering vaccine commitment to the Pacific Islands.
The government has struck an agreement with UK-based drug company AstraZeneca to locally produce a vaccine which is being trialled at Oxford University.
"However, there is no guarantee that this, or any other, vaccine will be successful, which is why we are continuing our discussions with many parties around the world while backing our own researchers at the same time to find a vaccine," Australia's Prime Minister Scott Morrison explained.
He said that that if the trial was successful, Canberra wanted to roll the vaccine out to Pacific neighbours who he described as "family".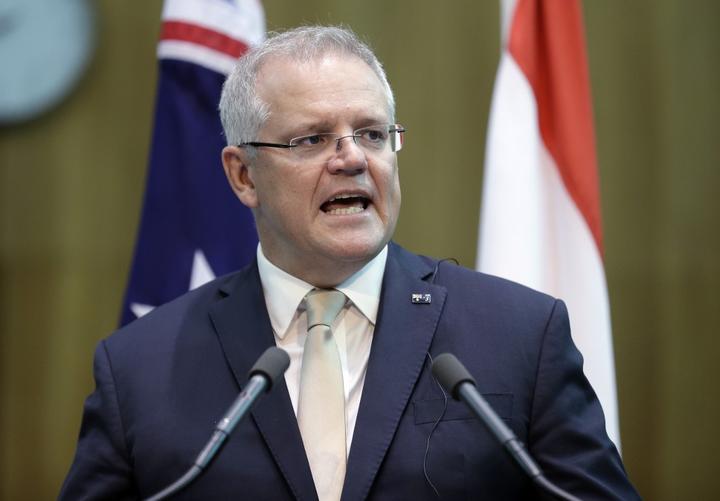 New Zealand is also in discussions with Australia over vaccine development, but isn't restricting its vaccine talks to across the Tasman.
Another country with a stake in the region, the United Kingdom, said it was working to ensure that any vaccines for Covid-19 were available in Pacific countries.
The UK recently hosted a global vaccine summit where multi-lateral efforts to provide vaccines globally were pledged.
The British High Commissioner to New Zealand and Governor of Pitcairn Island, Laura Clarke, said the UK was contributing significantly to vaccine development.
"And of course that will also go to the Pacific to support, as and when a vaccine is developed, but also with other immunisations, so that we're protecting health in vulnerable countries. More generally not just focussed on covid."
Given the horrors of Samoa's recent measles outbreak, in which over 80 people died amid a major gap in immunisation in the country, Clarke said the UK was also working on a campaign to counter vaccine disinformation in regions like the Pacific.
"How you get the messaging right, how you get people on board and don't let the anti-vaxxers dominate the discourse, that's really important both in terms of how we communicate the science, how we reach out to communities, but also how you tackle that disinformation on the various social media platforms."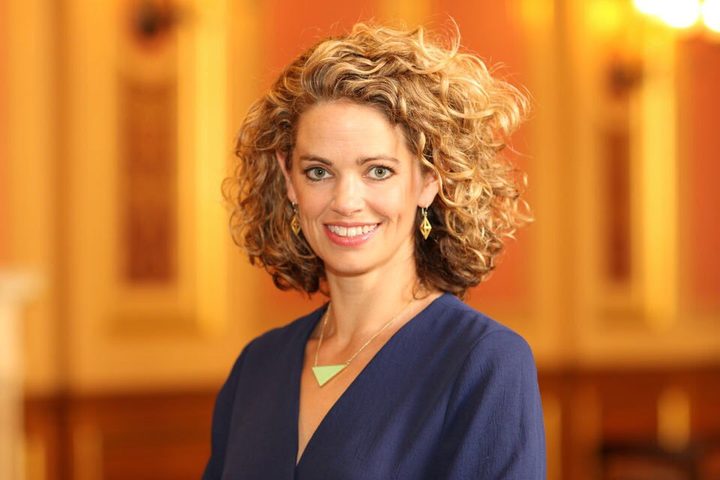 Many countries have joined the WHO-backed Corvax facility which is aiming to guarantee rapid, fair and equitable access to a potential covid-19 vaccine. But not all countries are on board yet, notably China.
As vaccine diplomacy ramps up in the Pacific region, an optimum level of international co-operation required to fight a pandemic appears some way off.
Source : RADIO NZ