International Business Times UK
By Immanuel Jotham Updated September 28, 2017 10:50 BST
It will be available for purchase by the end of this year.
A Chinese company, UVS Intelligence Systems, has launched an amphibious drone that can be used at sea as well as on land.
The company has said that the drone will be available for purchase by the end of the year. Called the U650, the drone is about 20 feet long and the company says it has a range of over 2,000kms; however, heavy loads could reduce the drone's range. The drone can stay in the air for over 15 hours and is made of carbon fibre. It weighs around 750kg and flies with a speed of 180kmh and can be used for both civilian and commercial applications.More from IBTimes UK
A report by CNN notes that while there have been several prototypes of amphibious drones, UVS is the first to bring the concept to production and make it market-ready.
UVS is targeting delivery companies as potential buyers, says the report. Chinese e-commerce sites such as JD are reportedly aggressively looking towards delivery drones similar to the way Amazon is looking for supply drones in the US and UK.
The company has specified that U650 can carry up to 250kg of cargo that can be anything from survey instruments, cameras, goods, medical supplies, or even ordnance.
It is not clear if UVS will supply its amphibious drones to the Chinese army, but has said that it has a number of active contracts with customers awaiting delivery. China Daily reports that they could not cite names because of business confidentiality.
The report mentioned that the UV650 is actually based on a Spanish aircraft called the Colyaer Freedom S100 from which UVS wholly acquired intellectual property rights.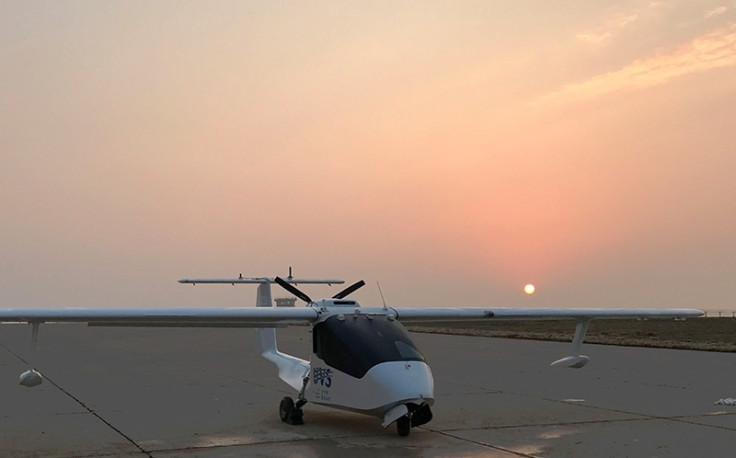 "Our aircraft can fly above, and land on, water. Its range is much longer than those of small types, so it doesn't need to make stops during a delivery mission. It will not risk the safety of people or airliners," said Liu Jiandong, founder and chairman of UVS Intelligence System.
"We are working with the domestic client to apply for approval from air traffic management authorities of our plan to open a freight route next year using the amphibious drone," he added.
While there are many potential uses for an amphibious drone, its operation will be limited, says Kelvin Wong, an analyst with research firm IHS Markit, "Because of its size, the new drone won't be able to fly in the same airspace as manned aircraft, which will "restrict a lot of potential use," he said, reports CNN.