China and Solomon Island's Signed Security Cooperation Agreement: An Outsider's Perspective (nepituno.to)
China's rising regional influence needs to be accommodated; attempts to resist and contain Chinese emergence would likely be unsuccessful and potentially divide countries in the region.
China's Role in the Pacific Islands Region (apcss.org)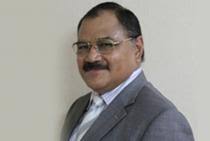 Introduction
The chaos in the Solomon Islands is caused by just one ethnic group, M4D (Malaita for Democracy). They claim they stand for democracy but will threaten anyone who does not agree with their views. Innocent lives have already ruined because of this unacceptable chaos.
In the case of Tonga as a result of the violent act in 2006 by the pro-democracy supporters, many Tongans all over the world no longer trust the pro-democracy leadership and the activities of the group.
More so, we begin to wonder that if this is the way of 'democracy' where blood is shed, lives are lost, source of our economy is destroyed, then maybe this tragedy is a 'warning sign' that perhaps 'democracy' may not be a 'safe heaven' for us Tongans at least not for now.
As I was reflecting on this topic and the events which have taken place between China and the Solomon Islands' Security Cooperation Agreement, I realized that I need to write this article to share my experience as a Fellow of the Centre for Defense and Strategic Studies of the Australian Defense College and as a Former Ambassador Extraordinary and Plenipotentiary of the Kingdom of Tonga to the People's Republic of China from 2010 to 2015.
China currently has diplomatic relations with ten PIC countries – the Cook Islands (1997), Federated States of Micronesia (1989), Fiji (1975), Niue (2007), Papua New Guinea (PNG 1976), Samoa (1975), Tonga (1998), and Vanuatu (1982). China and the Solomon Islands have recently established diplomatic relations in 2019. Kiribati has just restored its diplomatic relations with China in 2019 just before the 70th anniversary of the founding of the People's Republic of China.
Amongst these countries, only Papua New Guinea, Fiji and Tonga have military and security cooperation program with the People's Liberation Army (PLA) of the People's Republic of China. The PLA uses the term 'military and security cooperation' for its external engagement.
Such pragmatic military cooperation takes the form of dialogues, personnel training, material assistance and bilateral/multilateral joint exercises and training in both traditional and non-traditional security areas.
Now, the Solomon Islands is following similar pathways in order to diversify its partners to "achieve its security needs" since the country has been ruined by recurring internal violence for years, while maintaining its security agreement with Australia signed in 2017. Unfortunately, it triggers security concerns to its traditional partners Australia, New Zealand and the U.S
Building upon my previous work experience as a soldier and a diplomat and my personal observation of China's diplomacy in the region over the past fifteen years, this article aims to add to the discussion by examining China's foreign policy vs Solomon Islands' foreign policy.
READ FULL ARTICLE: China and Solomon Island's Signed Security Cooperation Agreement: An Outsider's Perspective (nepituno.to)