RADIO NZ – 10:32 am on 16 November 2020 
After eight years and 30 rounds of negotiations, the government has put pen to paper on what has been called the world's largest free-trade agreement.
New Zealand is one of 15 Asia-Pacific countries to join the Regional Comprehensive Economic Partnership (RCEP) trade deal.
Trade and Export Growth Minister Damien O'Connor told Morning Report that the country had more to gain than just regulation around import and export of perishable goods.
The agreement sets down "rules for trade with a third of the world's population".
"It's been a long process – eight years to get here – and we had hoped that India might at the table, they've pulled back at the last moment but the doors are open for them to join … for the rest of us, the other 15 countries there is some certainty, some structure to build on."
He would not say when the first sight of the $2 billion promise would come to fruition.
The agreement had to be ratified by the ASEAN countries, he said.
"We hope that it will be in place in 2022, that's [when] the countries will have ratified [it].""There is some certainty, some structure to build on" – Damien O'Connor duration6′ :28″from Morning ReportAdd to playlistDownload
"There is some certainty, some structure to build on" – Damien O'Connor
But former senior government trade deal negotiator Charles Finny said the agreement meant nothing in the short term, as it had yet to be ratified.
He told Morning Report the deal made way for a common set of rules and dispute settlement mechanisms that would be "very positive for such a large part of the global economy".
"It's going to add certainty for New Zealand exporters, it's a good thing."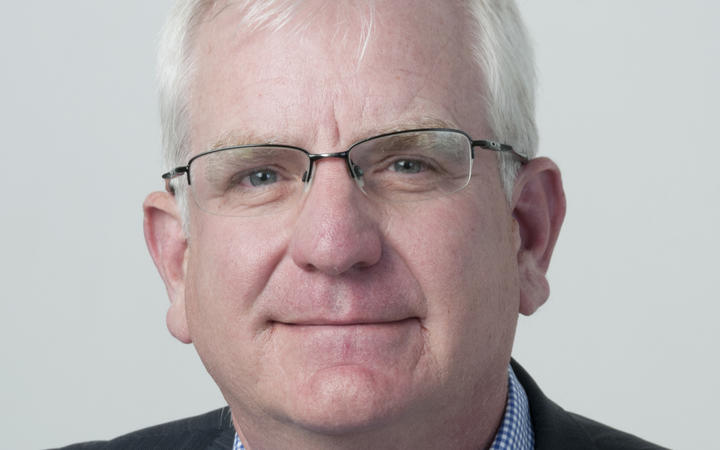 Finny would have liked to have India in the deal.
Nevertheless, he said the deal would result in growth and that is where the $2b for New Zealand would come from, as opposed to tariff advantage.
"This is the first free trade agreement involving China, Korea and Japan. That's a very positive thing and it will lead to some growth in the region."
Finny said although commentators in US and Europe had been insinuating this was a "Chinese-led initiative, actually, this is an ASEAN-led initiative – it used to be known at ASEAN Plus Six".
"China has been a key player at the table, the rules of origin will make it more difficult for those in the US and elsewhere who are trying to decouple from China, that's true … this is an agreement that was not essentially China's idea, it is an ASEAN-led agreement."
He said China had problems with each of the measures implemented, some were still uncertain, but it was something to watch closely.
"Unfortunately, some of the major players right now aren't necessarily abiding by international trade rules, the US is probably the most guilty party, and unfortunately he WTO dispute settlement mechanism isn't functioning properly."
He said the idea was that New Zealand and China would be equal players despite some holding different views on some issues.
"China should not be retaliating for political differences in the trade arena, that's not on."
"This is an agreement that was not essentially China's idea, it is an ASEAN-led agreement" – Charles Finny duration5′ :40″ from Morning Report DOWNLOAD
Covid traces found on export goods
As for Covid-19 found in meat exports to China, O'Connor said it did not originate in New Zealand.
The eastern Chinese city of Jinan saying it has found Covid 19 on meat shipments from New Zealand, Bolivia and Brazil.
The virus was found on more than 3500 beef and tripe products in a cool store with products from Argentina, Brazil and New Zealand.
China has not named the companies that shipped them.
O'Connor said the New Zealand products were in the same cool store and nothing implied the virus was from here.
"The Chinese will have to work through how they deal with that in the cold store."
He said the discovery might affect the distribution of New Zealand meat products in China.
But there was a "slim possibility" of Covid spreading through frozen goods, however, exporters here were notified that sick workers should stay home, O'Connor said.
Finny agreed that the virus did not come from New Zealand, and would likely not have an impact on trade.
A spokesperson for the Ministry of Foreign Affairs and Trade said it was aware of reports that coronavirus has been detected on beef products imported from New Zealand.
It had not been officially informed by the Chinese authorities. But officials are working now to ascertain the origin and veracity of these reports.
The Meat Industry Association said it was aware of the reports and was awaiting further information from Chinese authorities.
It said since the early days of the response the industry had put in place strict protocols to prevent the spread of the virus, including temperature checks and physical distancing.
Opposition as NZ joins world's largest free trade agreement
NZ, 14 other nations set to sign Regional Comprehensive Economic Partnership trade agreement
NZ begins free trade talks for 'comprehensive' deal with UK
NZ to work with Joe Biden on trade, covid and climate change
What are New Zealand's trade prospects under the new US presidency?