UPDATED: Navy Recovers Crashed F-35C From Depths of South China Sea – USNI News By: Sam LaGrone March 3, 2022 9:57 AM • Updated: March 3, 2022 10:49 AM
This post was updated with a photo from U.S.7th Fleet.
Navy salvage crews operating from a commercial salvage ship have recovered the F-35C Lightning II Joint Strike Fighter that suffered a ramp strike on the deck of USS Carl Vinson (CVN-70 and crashed into the South China Sea, a U.S. 7th Fleet spokesman confirmed to USNI News on Thursday.
The F-35C, assigned to the "Argonauts" of VFA-147 Strike Fighter Squadron (VFA), was plucked from the floor of the South China Sea with Navy personnel aboard the offshore vessel DSCV Picasso, which had departed Okinawa on Feb. 23, according to the service.
The Navy sent personnel from Task Force 75, Naval Sea Systems Command and NAVSEA's Supervisor of Salvage and Diving aboard Picasso – a vessel designed for deep diving and salvage for offshore industries, according to owner Ultra Deep Solutions.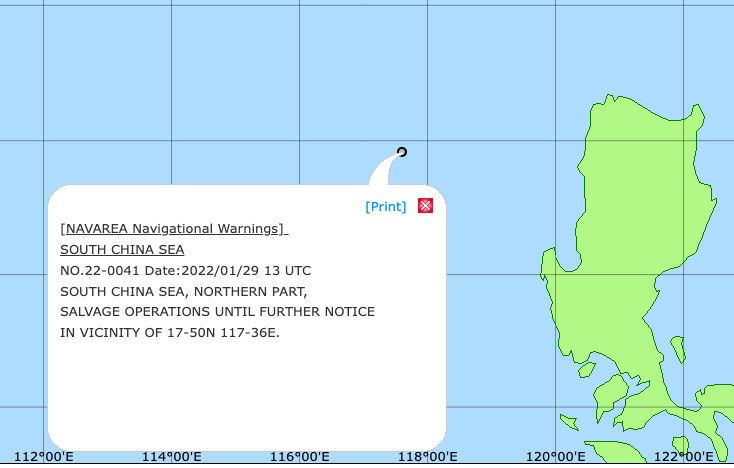 READ FULL ARTICLE HERE : UPDATED: Navy Recovers Crashed F-35C From Depths of South China Sea – USNI News